Education Projects

Arcadia Easter Bush Nursery
Crompton House School
Hollinwood Academy Extension
Millport Field Studies Centre
Oldham Academy North
Reaseheath: Estates Maintenance
Reaseheath: Sports and Agriculture
Reaseheath: Sports Turf Workshop
Stanley Matthews Sports Centre
Staffs Uni: Media Centre
Walsall: Fibbersley Primary School
Wallsall: Moorcroft Wood School
ACE
Reaseheath College, Nantwich, Cheshire
Sector: Education & Industry

Image to follow shortly.
Background
An anacronym for Arboriculture Construction and Engineering. The project was designed as part of the Phase 3 Campus Redevelopment. Planning and Listed Building Applications were submitted and approved in March 2009. The building was in the curtilage of a Listed Building and careful consideration needed to be given to ensure the setting and views of the building were maintained, considered and enhanced.
Ethos
Two of the buildings were designed to respond to agricultural sheds found elsewhere on the campus and to reflect the ethos of the teaching that was to be provided. The other was a new linked block extending the Construction Teaching facilities and an Extension to Construction Storage facilities.
Facilities
Arboriculture: A new barn style structure to house a logging machine, teaching/workshop and ancillary accommodation to provide a bespoke Arboricultral Teaching facility. The barn formed the East wing of a courtyard style development.
Construction: A traditionally constructed extension to the existing Construction Teaching block, to provide an Office, Classroom, Ancillary Accommodation and a Storage Shed for construction materials. The existing building and its extension formed the South wing of a courtyard style development.
Engineering: A new barn style structure to house bespoke large format Construction Engineering Plant style Teaching facility. Teaching facilities for Agrigultural Engineering. The barn formed the North side of a new courtyard development.
Status: Project taken to Stage F1
Value: £815k
Type: New Build x 2, Extension x 1
Contract: Design and Build with Architect novated at stage F1
Client: Reaseheath College
Architect: Associate and Project Architect whilst working for Hulme Upright
Project Manager: MACE
Quantity Surveyor: Sense
Structural Engineer: ABA Consulting Engineers
M&E Consultant: Steve Hunt (SHA)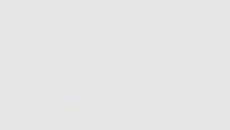 Image to follow shortly