From our premises in Biddulph, North Staffordshire we manage Architectural projects across the Midlands, Greater Manchester and North West.
We also work on larger projects with Contractors, Local Authorities, Education Authorities and Health Authorities across the UK.
We are open to enquiries from clients throughout the UK; so, wherever you are based, if you want to work with our highly talented team, we would love to hear from you.
Contact us
01782 515555
enquiries@bparchitecture.co.uk
93 High Street
Biddulph
Staffordshire
ST8 6AB
Manufacturers: Unless we have requested that you send us literature or samples - please dont. We keep all of our data electronically, unless it is related to a product we use every week, or a specific ongoing project we are presenting to a Client we do not keep hard copies of literature.
How to Find Us: We are on the North end of the High Street, next to Wrights Pies and opposite the Crown and Cushion.
We are Based in Biddulph in the Picturesque Staffordshire Moorlands on the border of Staffordshire and Cheshire.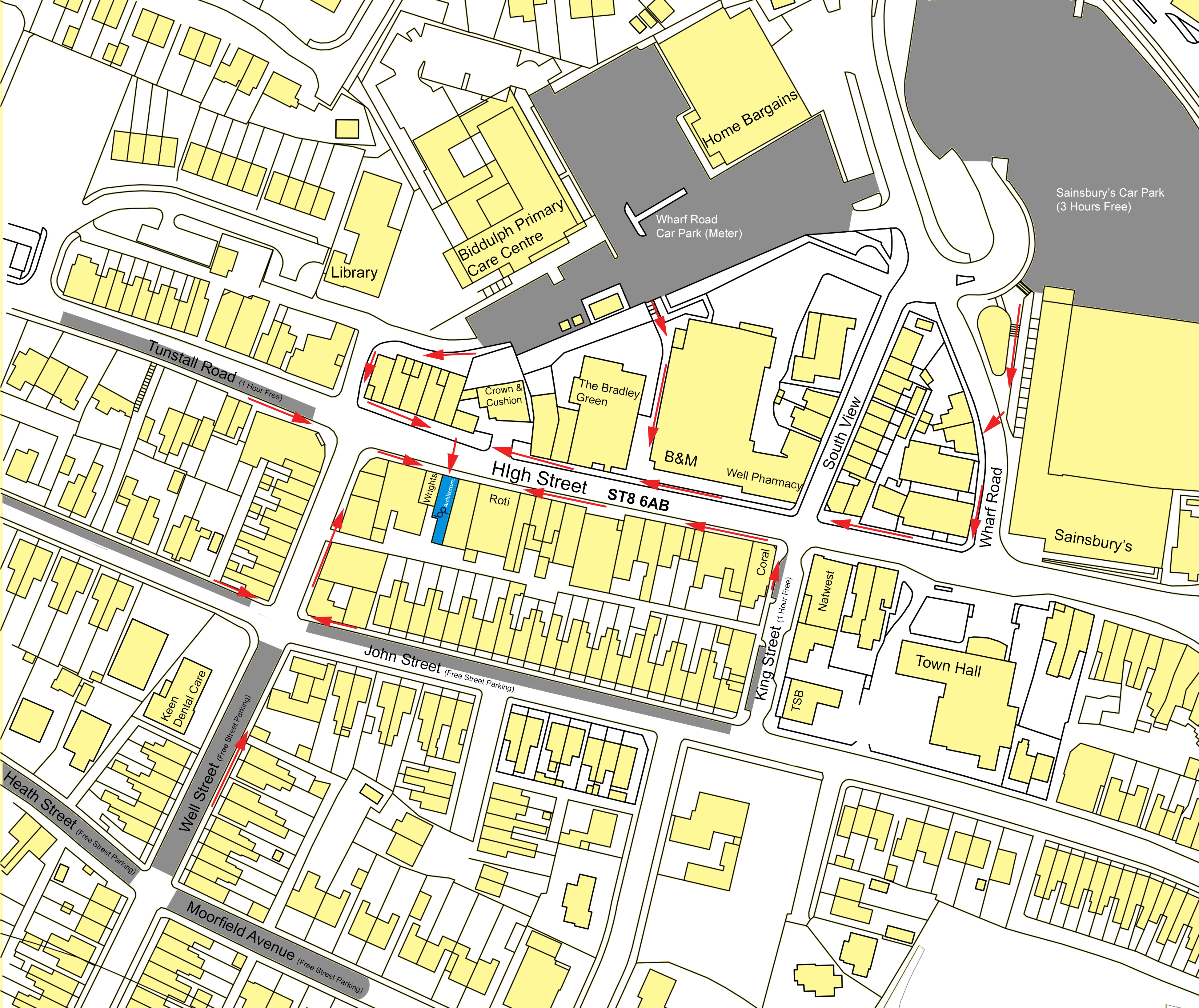 Parking in Biddulph We are next to Wrights Pies and Opposite the Crown and Cushion
Our Office is also on Google Places and Street View
Parking is shown in grey areas
Red arrows indicate walking routes from parking to our office.
Tunstall Road: 1 hr parking bays
King Street: short stay parking bays
Wharf Road Car Park (Home Bargains and Primary Care Centre): Pay and Display
Sainsburys Car Park: Free for 3 hrs
John Street: on Street parking free
Well Street (upper above Keen Dentists) on Street parking free
Well Street (lower) Single yellow 8am to 6.30pm Mon to Sat